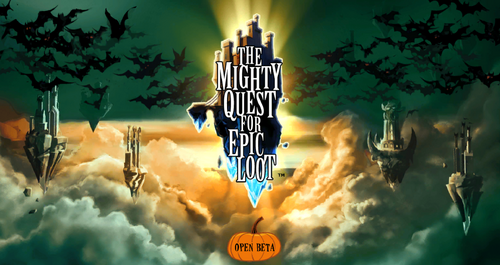 Mighty Unusual Suspects
Edit
Starting on October 15, 2014, revamped Wanted creatures were released as Halloween themed Mighty Unusual Suspects for a limited run of approximately 5 days each.
Aside from cosmetic differences, the Mighty Usual Suspects also had a lowered defense point cost.
Main article: Mighty Unusual Suspects
Haunted Forests
Edit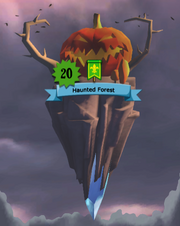 Introduced October 28, 2014, Haunted Forests are special NPC castles that showcase the Mighty Unusual Suspects and Wanted Creatures in a special Halloween themed castle.
One Haunted Forest can be found in each region

Castle levels are within the region limits and are a multiple of 5.
Each Haunted Castle room, trap, and creature layout is identical; only the level changes.

Not so subtly hidden within the Haunted Forest Castle is a countdown created using Jack-o-Lantern barricades.
The castle does not have a boss room.
Inhabitants
Edit
Limited Edition Cosmetics
Edit
Barricades
Edit
Jack-o-Lanterns
Tombstones
Halloween Pack
Edit
Special limited time pack available from October 30, 2014 to
Ad blocker interference detected!
Wikia is a free-to-use site that makes money from advertising. We have a modified experience for viewers using ad blockers

Wikia is not accessible if you've made further modifications. Remove the custom ad blocker rule(s) and the page will load as expected.